opposite sides / lados opuestos
Over the Ring of Fire, 14° North, during January, the strong cold weather creates conditions to ice the top of the highets mounts in Guatemala, on january 22nd 2020, the top of the Acatenango volcano was filled with ice, an unusual event that has occurred more frequently during the dawn, this time, when the clouds withdrew from the top, they showed a surprise that was going to captivate thousands of people including me.
An "ice" sunset only means that it will be an "ice" night, so the stargazer, with a lot of things to do, prioritized the moment and traveled to its observation site, which has an angle that is inspiring others. 
The ice was melting, while the explorers with their flashlights showed that there is no rest up here, the white reflections on the top of one of the highest mountains in the region, reflected the throbbing of the stars and the Andromeda galaxy in shape fairy dimension the amalgam of the matter.
With more megapixels than memory, this is one of the testelas of my night.
From earth to heaven, a second version of my work #anillodefuego, work that tells us that from its opening, there is a before and after.
*********
Durante los fríos de enero, la cima del volcán de Acatenango se llenó de hielo, un evento poco común que se ha dado con mayor frecuencia durante el amanecer, en esta ocasión, al retirarse las nubes de la cima, evidenciaron una sorpresa que iba a cautivar a miles de personas incluyéndome a mi.
Una tarde de hielo solo quiere decir que será una noche de hielo, por lo que el nocturno, con un montón de cosas que hacer, priorizó el momento y viajó a su sitio de observación, ese que tiene un ángulo que está inspirando a la muchachada.
El hielo se estaba derritiendo, mientras los exploradores con sus linternas evidenciaban que aquí arriba no hay descanso, los blancos reflejos en la cima de uno de los montes más altos de la región, reflejaban el palpitar de las estrellas y la galaxia de Andrómeda en forma de hada dimensiona la amalgama del asunto.
Con más megapixeles que memoria, esta es una de las testelas de mi noche.
De la tierra al cielo, una segunda versión de mi obra #anillodefuego, obra que nos cuenta que a partir de su apertura, hay un antes y un después.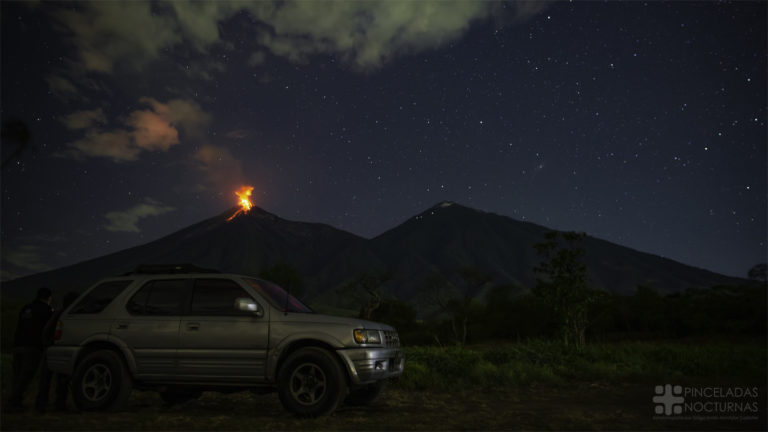 Testing my Canon 6D Mark ii performance in my low light conditions ambients.
24mm f2.8 Samyang 
100mm f2.8 Macro Canon