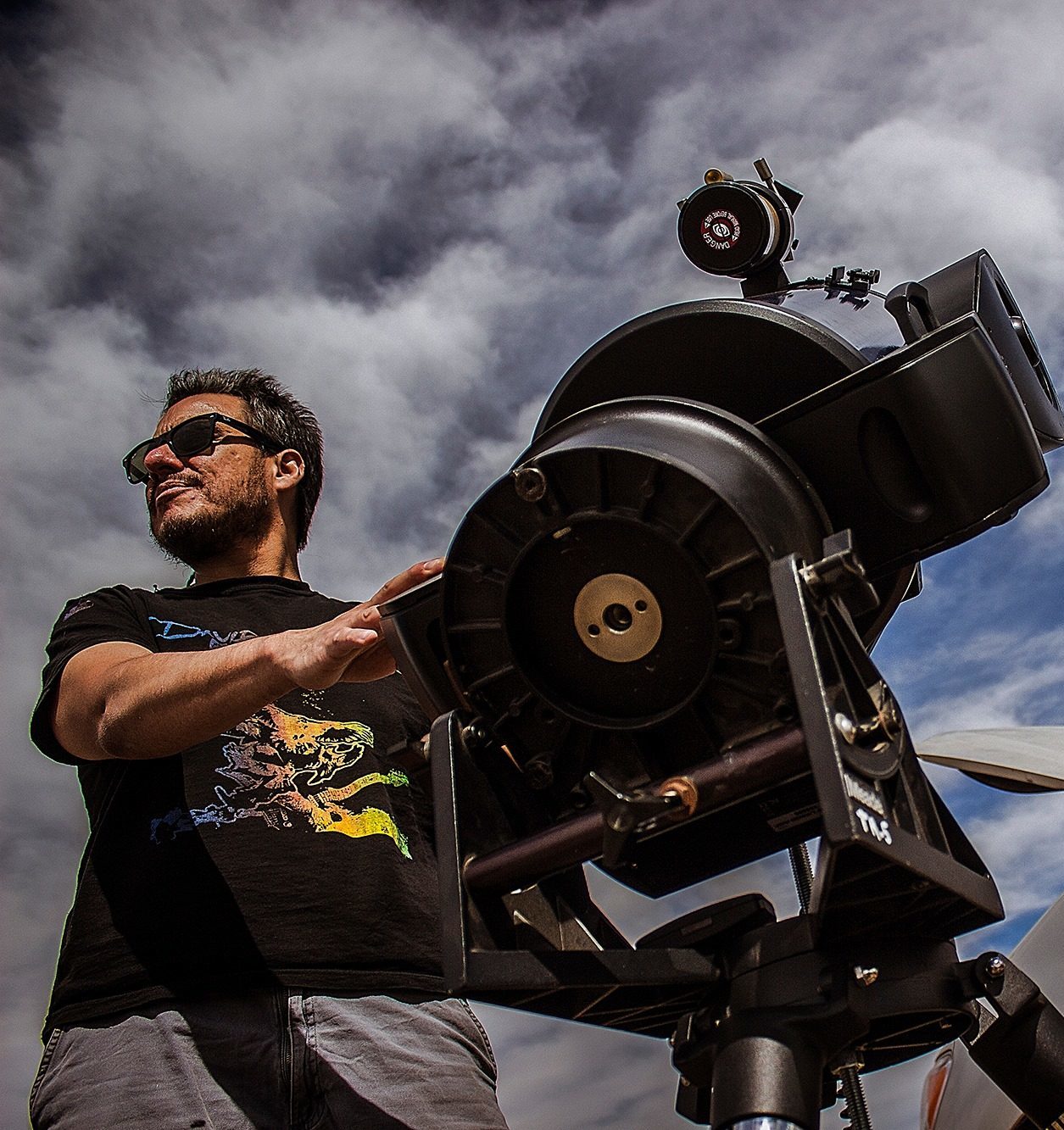 Sergio Emilio Montúfar Codoñer
Guatemalan dedicated science communicator, astrophotographer and dark sky activist based in Mesoamerica.  
Served as the official astrophotographer for Planetario Ciudad de La Plata, Observatorio Nacional de la Facultad de Ciencias Astronómicas y Geosfísicas de La Plata, Argentina. 
Official Astrophotographer of La Cuenca del Mirador Archaeology Project & Semetabaj Archaeology Project.
Research Associate Universidad del Valle de Guatemala. 
Guatemalan Ministry of Culture & Sports and Ministry of External Affairs Collaborator
Guatemalan/Chubut-Argentinian Tourism institute collaborator
Latinamerican International Dark Association Delegate, FornaxMounts and Photonightscape Awards Ambassador. 
Pioneer in science communication with artworks produced for live exhibitions, planetarium shows and virual reallity environments. 
Astrophotography instructor and lightpollution lecturer. 
Invited by several international private and public institutions to exhibit artwords including the European Space Agency ESA.
Conservation and Turism Program Advisor. 
Official Astrophotographer

Publications & Collaborations